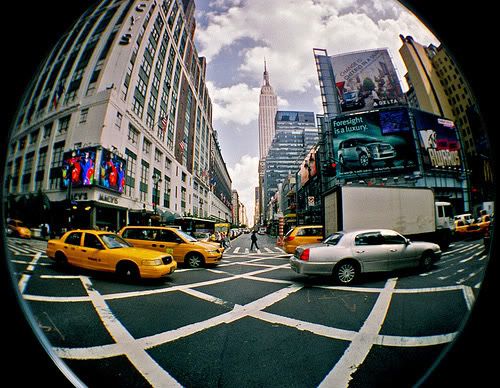 We all knew that tobacco smoke is bad to the lungs, but no one will ever think the second-hand smoke will increase cholesterol level and cause heart disease.
A new study indicated that healthy children and teenagers frequently exposed to tobacoo smoke have artery changes associated with preclinical atherosclerosis and increase lipid levels (apoB).  The result indicated that children should not be exposed to tobacco smoke at all.
The study involved 494 healthy 13-year-old children who were recruited as infants into Finland's Special Turku Coronary Risk Factor Intervention Project (STRIP), which began in 1990.
Carotid and arotic artery thickness and brachial-artery flow-mediated dilation were measured using high-resolution ultrasound while long-term smoke exposure levels were estimated by measuring blood levels of cotinine, a byproduct of nicotine that indicates how much tobacco smoke was encountered over the past few days.
Based on the cotinine level, the participants were divided into three levels of tobacco exposure: high (163 participants), intermediate (171), and low (160).
The results showed that as the exposure to cigarette increased, the carotid/aorta artery wall thickness also increased and the brachial artery flow-mediated dilation decreased. In addition, lipid levels such as apoB and apoB/apoA-I ratio (proatherogenic/antiatherogenic lipoproteins) also increased with increases in cotinine level.
Relationship between tobacco-smoke exposure and arterial changes and apolipoprotein levels
| | | | |
| --- | --- | --- | --- |
| Measure | Low exposure | Intermediate exposure | High exposure |
| Carotid IMT (mm) | 0.502 | 0.525 | 0.535 |
| Aortic IMT (mm) | 0.527 | 0.563 | 0.567 |
| Flow-mediated dilation (%) | 10.43 | 9.78 | 8.82 |
| ApoB (g/L) | 0.73 | 0.77 | 0.79 |
| ApoB/apoA-I ratio | 0.56 | 0.58 | 0.60 |
The present study suggested that even modest exposure to tobacco smoke is associated with increased in artery thickness, which might in turn led to atherosclerosis and cardiovascular events. The investigator also pointed out that the increased in apoB/apoA-1 ratio in childhood is also a strong predictor of coronary events in adulthood.
Mechanisms by which exposure to tobacco smoke increases artery wall thickness might include direct toxic effects of cigarette-smoke constituents on artery wall, enhanced platelet activity, and increased lipid peroxidation in combination with accelerated uptake of LDL cholesterol by macrophages.
Source: March 2 2010 issue of the Circulation.
Please visit us at healthreason.com for more health related articles.