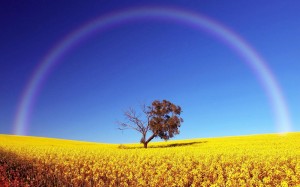 Excellent news for prostate cancer patients whose cancer has progressed after hormonal treatment and chemotherapy!  
An experimental oral agent, MDV3100 (Medivation) was found to improve survival in metastatic castration-resistant prostate cancer by 4.8 months
The new agent, called MDV3100, is a more potent and more specific antiandrogens than the older ones such as flutamide (Drogenil) and bicalutamide (Casodex). 
It also does not posses any agonist activity and does not stimulate prostate cancer growth, an unwanted adverse effect which is found in some older antiandrogen compounds.
In the AFFIRM study, 1199 men with advanced prostate cancer who were previously treated with docetaxel-based chemotherapy (Taxotere) were randomized to receive either MDV3100 (160 mg/day) or placebo in 1199 men.
In an interim analysis, investigators discovered that patients who received MDV31 have a median survival of 18.4 months when compared to a survival of 13.6 months in patients who received placebo. This improvement in survival translates into a 37% reduction in the risk for death.
As a result of the excellent results, the clinical trial data monitoring committee recommended the trial be stopped and all patients in the placebo arm to receive MDV3100.
Previously, we have reported the news of a number of investigational agents that have shown to improve survival in prostate cancer patients in clinical trials.
Those agents included:
–         immunotherapy sipuleucel-T (Provenge, Dendreon) which has demonstrated a 4.1-month median survival benefit,
–         abiraterone (Zytiga, Johnson & Johnson) which shown a 3.9-month benefit.
–         Cemotherapy cabazitaxel (Jevtana, sanofi-aventis) which demonstrated a 2.4-month overall survival advantage over standard therapy. 
Now, with the additional of MDV3100, patients with prostate cancer are going to live longer than before.  Sooner or later, I believe scientists will find a cure for prostate cancer patients.
Source: Medivation press release, 2011
Please visit us at healthreason.com for more health related articles.