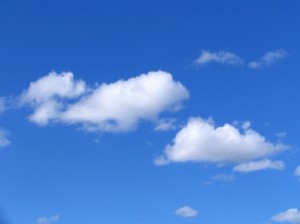 Colorectal cancer is the fourth most common cancer in men and women with nearly 500,000 deaths due to colorectal cancer every year.  When detected early at localized stage I, the 5-year survival rate can reach 90%. At this stage, surgical removal may be curative. 
However, only 39% of colorectal cancers are diagnosed at this stage. Untreated patients with metastatic colorectal cancer (mCRC) have median survival duration of only 5– 6 months.  Even after the treated with latest cancer agents such as cetuximab (Erbitux), bevacizumab (Avastin), irinotecan (Camptosar), 5-fluorouracil, oxaliplatin (Eloxatin) and leucovorin, the median survival can be extended to 3-4 years. 
Now, a new agent, regoragenib, developed by Bayer, might be able to further extend the survival of metastatic colorectal cancer patients.  
The trial, known as CORRECT, enrolled 760 patients with mCRC whose disease progressed after approved standard therapies. The study was being conducted at multiple centers inAustralia,China, Europe,Japan, andNorth America. 
All patients received best supportive care and were randomized to receive either regorafenib (an oral multikinase inhibitor) or placebo. Treatment cycles consisted of 160 mg of regorafenib (or matching placebo) given once daily for 3 weeks, followed by a week without therapy. 
The study was stopped early because patients in the regorafenib arm experienced a significant improvement in overall survival.  
The drug has been granted Fast Track designation by the US Food and Drug Administration (FDA) for the treatment of patients with mCRC who have progressed after approved standard therapies. 
In addition, regorafenib had been granted Orphan Drug status by the FDA for use in gastrointestinal stromal tumors (GIST), and was granted Fast Track designation for the treatment of patients with metastatic and/or unresectable GIST whose disease has progressed despite at least imatanib (Gleevec) and sunitinib (Sutent) treatments. 
Please visit us at healthreason.com for more health related articles.