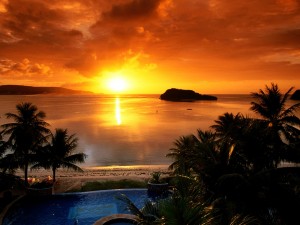 Polycystic Ovary Syndrome often presents in adolescence, with irregular menstrual cycles, acne, or too much body hair.  It is likely that PCOS develops during childhood and puberty when excessive amounts of fat are stored. That excessive weight gain overexposes the ovaries to insulin, causing them to stop ovulating and start releasing male hormones, resulting in PCOS. 
Recently, a study published in the Journal of Clinical Endocrinology & Metabolism indicated that metformin may prevent or delay the development of polycystic ovary syndrome (PCOS) in adolescence. 
The goal of the study was to compare the efficacy of early versus late metformin treatment to prevent adolescent PCOS in girls at high risk of developing PCOS because of a combined history of low(-normal) birth weight (LBW) and precocious pubarche (PP) – the appearance of physical and hormonal signs of pubertal development at an earlier age than is considered normal. 
In the study, 38 LBW-PP girls were followed-up from 8 years to 15 years of age and were assigned to receive early metformin (age 8 – 12 years) or late metformin (age 13 – 14 years). 
At the end of 7 years, girls randomly assigned to receive early metformin were 4 cm taller at age 15 years than those girls assigned to receive late metformin, and they also had less of a proinflammatory state and less central fat because of reductions in organs and liver fat. 
Compared with early-treated girls, late-treated girls had 2-fold to 8-fold more hirsutism (too much body hair), androgen excess, oligomenorrhea (infrequent menstruation), and PCOS.  
Besides being used to prevent and to treat POS, metformin is also an effective drug to treat diabetes.  In clinical studies, metformin has been shown to lower the risk of cancer in diabetic patients.
If your daughter is at risk of developing PCOS (low birth weight and signs of early puberty), you might like to consult your physicians whether your daughter needs to take metformin to prevent or delay the development of PCOS. 
Source: J Clinical Endocrinology June 2011 
Please visit us at healthreason.com for more health related articles.